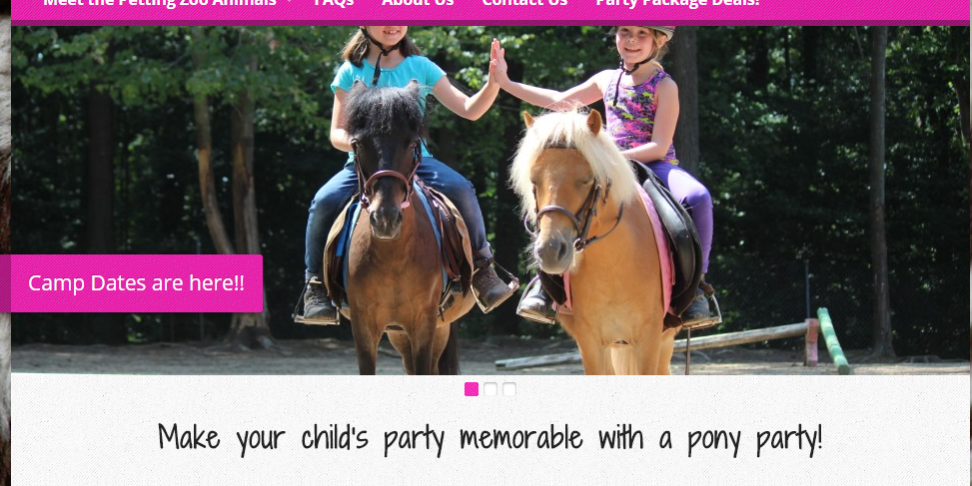 Taken from their website:
Cowgirl Up Pony Parties is a family owned and operated business that has been serving the Maryland area for 3 years. We pride ourselves on the health and well-being of all of our animals. Nikki and Kelsey Lawson grew up in Maryland and have ridden and owned horses for 12 years. We have owned many different breeds of horses and enjoy learning new things about the various breeds! We have been training the young rider since December 2011. We love everything about working with young children and their horses! Nikki and Kelsey have started working with, riding and training their own green horses and ponies as of March 2012.
We will be offering pony rides right next to the clubhouse so stop on by and check us out!